Nursery and Preschool
6 Weeks to 5 Years
Our Nursery and Preschool Ministry serves to care for your infants and toddlers in a safe and nurturing environment. Out nursery is arranged according to developmental stages rather than age groups, with each environment designed to meet your child's needs. Our preschool room are fun and exciting atmospheres where your kids will learn, create, and worship together.
Check-In: From your child's first visit, we will collect some basic information to get to know your child, and enter them into our system. From then on, each time you check-in, both you and your child will receive a security sticker with a matching 3-digit code, valid only for that day. We ask that both you and your child wear this sticker visibly on clothing, until you leave.
Enjoy Service: After dropping your child off, relax and enjoy the service! Our leaders are here to ensure your kids to have an incredible time in Livewire Kidz. However, if you are needed, we will display your 3-digit code on the monitors in service to alert you. Please be attentive to the screens throughout the service; and if your number is displayed, head to Livewire Kidz to speak with a leader.
Pick-Up: Pick-up is a breeze. First, you will be asked to show your security sticker prior to entering the secure Kids area. (Wearing your sticker visibly helps keep this process moving quickly.) We will then call your child's name, and one of our leaders will match the number on your child's sticker to the number on your sticker, prior to releasing them.
*If you happen to misplace your security sticker during service, proper identification will be required for release in order to match you and your child in our system.
That's it! We hope to see you and your kids this Sunday for worship. Your kids are sure to encounter God, have fun, and feel loved!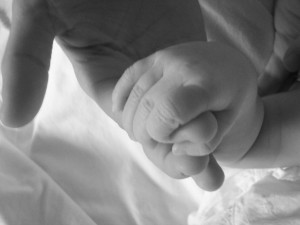 As a church, we are so excited to share in the celebration of this special milestone for you and your family.
We believe that dedicating your child(ren) before the Lord is an outward expression of an inner commitment to raise your child(ren) in a godly way. Our Baby Dedication Service is intended to help commemorate this special day, and allows us the opportunity to pray for you and your family.
Baby Dedication Services are held throughout the year, based on the need. For more information, please visit the Welcome Center on your visit or contact our church office.
Below you will find "Parenting Talks" that go along with our Baby Dedication Service. Parents dedicating heir child(ren) are encouraged to listen to the "talks" and complete the listed worksheets to help parents prepare for what lies ahead.
Curriculum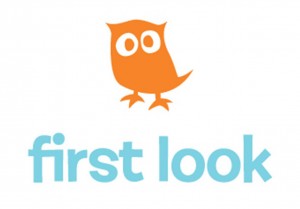 During our weekend services, our 1 to 2 year old curriculum is play and worship and our 3-5 year old preschoolers get to learn, create and worship together in a fun and exciting atmosphere. We use a curriculum called First Look This is a creative, interactive lesson that includes classroom activities, a practical Bible study, and time to create a special craft relative to the lesson for that week. Your preschoolers will have fun and learn about Jesus!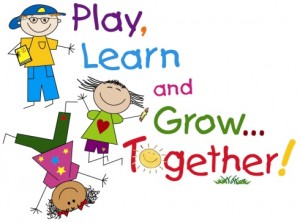 Our serving teams are here to ensure your little ones are well taken care of. Part of making their experience enjoyable is making sure we have everything we need to keep them happy, comforted, and fresh. When packing your child's diaper bag/backpack, we ask that you please include the following items:
6 Weeks to 2 Years
Two or Three disposable diapers

A pacifier or other similar comforting item, should your child need it for additional security.

A complete change of clothed… just in case.

A bottle of milk, formula, juice, or water.

If mothers are nursing, please either supply us with pumped milk or please plan to come back and feed their infant.
2 Years – 5 Years
Snacks: We provide light snack that typically consist of "Cheerios" or "Goldfish", and water. We also serve Chex cereal in addition to Cherrios for children who have allergies to gluten. If you prefer your child not have this, please let one of our leaders know when you check-in.
Back-ups: We know that children at this age can, and still do have accidents every now and then. Just in case, we ask that you pack a small bag with a spare change of clothes, and diapers or disposable training pants, as applicable.
*Due to allergies we ask that no parents bring additional food into the preschool area from 2-and up (infants to 1 year are the exception to that rule).
***For the earth and protection of all the children we serve, we cannot accept a child with a runny nose, fresh cold (four days or less), fever, rash, persistent cough, diarrhea or any other signs of illness. We ask that you please not drop your child off while they are at risk of exposing other children to illness. Thank you in advance for helping us maintain a healthy place for our children and serving teams.