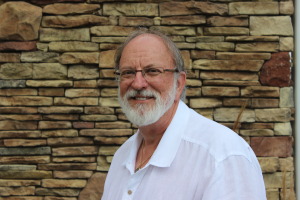 Dr. Michael Oaks
Lead Pastor
Mike Oaks is a native of northeast Tennessee. Both he and his wife Wilma were born and raised in Johnson City and now live in Jonesborough. They were married in March 1970 and have two children. Their daughter Amy is married. She and her husband Brian Turner have one son, Noah, born April of 2004. Mike and Wilma's son, Jayson is also married and he and his wife Nicole have one daughter, Gabriella, born May 2005.
Pastor Mike attended East Tennessee State University for two years prior to transferring to the Southern Baptist School for Biblical Studies, Jacksonville, Florida where he received his Bachelor of Arts in Biblical Studies. Mike acquired his Master of Ministry Degree from Trinity Bible College and Seminary and his Doctor of Ministry Degree from the Southern Baptist School of Biblical Studies. Mike has pastored University Parkway since April 1994.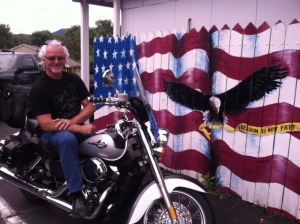 Scott Thompson
Associate Pastor, Spiritual Growth & Ministry Logistics
Pastor Scott Thompson has been serving at University Parkway Church since 1994. Scott loves to serve people by connecting them to God and each other. If you have gifts and talents that you would like to use for God, give Pastor Scott a call. University Parkway Church is longing to be a church that pleases God by helping families to know how to study God's Word, by having a personal and family devotion time, finding a place of service, exploring the potential of Biblical giving, and becoming involved in a small group where they are accountable with their friends. Scott is a servant of Jesus Christ. At University Parkway, he is responsible for the Discipleship Ministry. It is our desire at University Parkway to connect our members to each other so that they may grow in their relationship with Christ together. If you have any questions or need any info, you can reach Scott at 423-926-5841, ext. 308 or email him at
contact Scott
.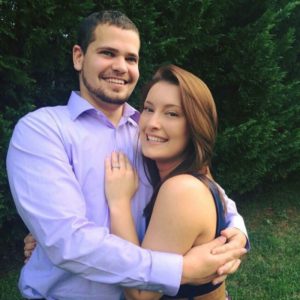 Ryan & Alisha Knapp
Directors of Children & Preschool
The Livewire Children's Ministry helps children begin their journey of following Christ. Preschool through 5th grade focuses on training children to understand who God is and that He created them. Livewire Children's Ministry helps children understand the importance making wise choices, trusting God no matter what, and treating others the way they want to be treated. If you would like to join our Children's Ministry team or if you have any questions about our children or preschool ministry you can contact (423) 926-5841.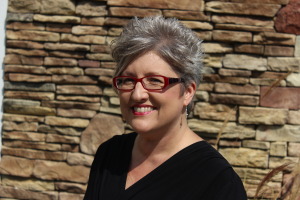 Kathy Thompson
Worship Leader
Kathy is the wife of our Associate Pastor, Scott Thompson, and the mother of three grown young men: Luke, Jake and Ben. Kathy has been leading worship at University Parkway since 2006. It is her desire to passionately worship our amazing God by focusing her heart, soul, and mind on Him and leading others to do the same. Her life's verse is Isaiah 26:3. He gives perfect peace to those who keep their minds on Him, because they trust in Him. Kathy shares her gifts and love for our Savior by teaching people what the Bible has to say about worship. Besides leading our worship team, she also has an ongoing mission to deepen the relationships between the worshipper and Jesus Christ. If you would like to join our worship team or if you have any questions about our music ministry you can contact Kathy at (423) 926-5841, ext. 335 or you may email her at
contact Kathy
.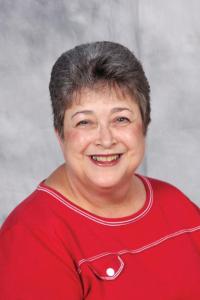 Jalaa Cooper
Administrative & Financial Secretary
Jalaa and husband Roger, have been married 39 years. They have two children, Missy and Robert. Missy & husband, Byron Reece, have blessed the whole family with three wonderful grandchildren, Kaitlyn, Max, & Hannah McKenzie. Jalaa and Roger are originally from Newport, Tennessee with a short stop in Winston-Salem, NC after college graduation and their marriage in 1970. They came to live in Unicoi County in 1974 when Roger began working for Morrill Motors, Inc. of Erwin (now Regal Beloit).
Jalaa and Roger joined University Parkway in 1982. She has taught and served in several positions within the Children's Ministry during her membership. Jalaa became church treasurer in 1985 and continues to serve in that area. As such, she is responsible for day to day financial records, payments and reports, etc. for the church. In 1991, Jalaa was hired in the position of Church Secretary and has served in this capacity ever since. She and Roger joined Parkway back in 1982 because of the emphasis it placed on children and the family and they continue here today, in part, because of that continuing emphasis. Her favorite activities are spending time with her family, taking care of her grandchildren, and reading.
If you have any questions, Jalaa can be reached at (423) 926-5841 or email at
contact Jalaa
.
Dail Kitzmiller
Maintenance Supervisor
Dail serves a risen Savior– Jesus Christ and has since he was 14 years old. He has been married to his wife Kim since April 1975 and they have always lived on the family farm on Kitzmiller Rd. He and Kim have two daughters who are both married. Niki and Ben have blessed them with two grandsons, Houston and Dailey. Brooke and Corey serve as missionaries in Hawaii and have blessed them with three granddaughters, Nora and Maria who are twins, and Hannah.
Dail graduated from East Tennessee State University and worked in the offices of Mason & Dixon until they relocated the operations to Michigan. Knowing he would not thrive away from the farm, Dail chose to stay in TN and the Lord led him to University Parkway where he has served since April 1997. Dail maintains the church building and grounds and prepares it for worship services each week. Dail feels that the church building is to be a reverent and sacred place to meet together with other brother and sisters in Christ. He strives to provide the best possible environment for us to worship in.