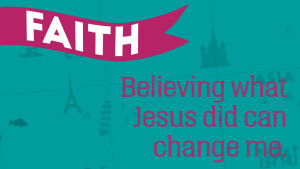 Please come join us Sunday mornings, 11:00 AM as our LiveWire Ministry Team engages children in worship! Our LiveWire Kidz Worship, children K-Grade 5, engage in worship through dramas, skits, interactive worship, praise music, and dancing.
Children are a priority at our church. Preschool LiveWire Worship meets in their own worship space designed with little ones in mind. Ages 2 through 5 will love the music, skits, and puppets used to communicate Bible truths each week.
The Bible is our main source of teaching. We use 252 Basics as a tool for our leaders as we plan our time with the Children.
2:52 Basics is discipleship-centered material for children in grades K-5. While discovering scriptural truths is the foundation of this program, 2:52 Basics is designed for children to do more than memorize scripture. It helps kids understand what the verses they memorize mean, because all parts of the meeting focus on one Bible verse per month. The noncompetitive games, memory verse, refreshments, and meeting wrap-up are all designed to help children understand and apply God's Word to their lives.
The meetings also provide opportunities for teachers to share the plan of salvation and answer questions that children might have. All adults involved in 2:52 Basics are volunteering their time to help the children of the Tri-Cities community learn about and grow in their relationship with Christ.
2:52 Basics is a unique approach to curriculum. It is built around three basic truths every child should embrace according to what Jesus modeled in Luke 2:52:
(1) I need to make the wise choice! (Wisdom)
(2) I can trust God no matter what! (Faith)
(3) I should treat others the way I want to be treated! (Friendship)
Sunday Morning at 11:00AM, in the gym.