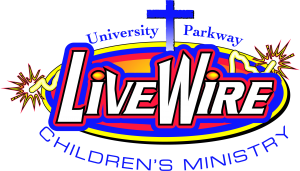 Here
is
some exciting
news
just
released at University Parkway Church!

This year we will be traveling back to Jerusalem!
Save the date right now –
J
uly 7th-10th, 6 pm – 8:30 pm
.
This special Holy Land Experience will be played out at University Parkway Church in Johnson City, Tennessee
Families will travel back in time together as you see the sights, sounds, smells , and tastes of the Holy Land. Listen to our master story teller as he shares the living Word of God!
If you would like to be part of this special cast of over 80 people please see Alishia & Ryan Knapp. We will be sharing more information Sunday mornings.
This is NOT going to be the ordinary!
Click below to sign up to help bring this experience to life:
Welcome
Click Here for Birth-Age 5 Click Here for Kindergarten-5th Grade
Raising kids in today's world is no easy job. Let's face it, the issues parents and kids face today can be scary. Yet it does not have to be that way. Come discover the difference at University Parkway Baptist Church! Our commitment is to provide a safe and fun learning environment. Let us take a little stress out of parenting and help give your child a better start!
Sunday Schedule
9:30 AM Sunday Morning Small Group Bible Studies for All Ages
11:00 AM LiveWire Kidz Worship in the Gym
11:00 AM Preschool LiveWire Worship for ages 2 through 5
Wednesday Schedule
6:30 PM Preschool through grade 5
We also offer many learning activities outside the classroom through…
KIDS CAMPS / SERVICE PROJECTS / FAMILY MISSION TRIPS / DRAMA / AUDIO VISUAL TRAINING FOR KIDS / PUPPETS / MUSIC / FALL FESTIVALS / RECREATION / PRESCHOOL SPLASH DAY / OPERATION CHRISTMAS CHILD / EASTER EMPHASIS / PRAYER WALKS / VISITS TO AREA NURSING HOMES / COMMUNITY GARDEN